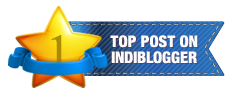 Samsung
R
e
imagines Air Conditioner Design
with New Triangle Design
Exclusive d
esign
and engineering delivers powerful cooling performance, energy efficiency and cleaner air quality
BALI, Indonesia, February 18, 2014
– Samsung Electronics Co. Ltd., today announced the launch of the ne
w Samsung Air Conditioner (
AR
7000)
engineered to deliver exceptional cooling, comfort and
hygienic
benefits with a striking triangular design. This innovative design allows for a
wider inlet, wider outlet and bigger fans while maintaining a compact exterior profile to enhance the overall air conditioning experience
.
Its unique triangular design delivers improved performance by circulating cool air faster, farther and wider[1] while Samsung's Digital Inverter Technology provides significantly greater energy efficiency[2]. In addition, the Virus Doctor and Easy Filter eliminate dust, contaminants, allergens, bacteria and viruses[3].
"R&D
and design
play a key role in how we develop our products as we're always focused on improving our customers' day to day experience with technology," said Mr. Rajeev Bhutani, Director – Sales Consumer Electronics at Samsung Electronics, India. "
W
e're especially proud when we are able to create products that address future needs, those that the consumer isn't even fully aware of, such as what we have been able to achieve with this
new air conditioner
. The unique
design and
cooling capabilities bring the ultimate in comfort to our customers, while we've embedded smart features to ensure it's a convenient smart appliance for years to come. That's the definition of true innovation."
Design that Changes the Flow
Designed to be exceptionally efficient, its uniquely triangular design has a wider inlet, wider outlet and a bigger fan to ensure that air is cooled and expelled faster (26%), farther (14m meters) and wider (2 x wider)[4] – reaching every corner of a room.
Digital Inverter Technology
The new air conditioner features an energy-efficient Digital Inverter Technology. It can maintain the desired temperature without frequently shutting off and on, so it consumes less energy. The Digital Inverter Technology helps users to stay cool for long periods of time, while using the minimum amount of energy – of up to 60% less electricity than conventional air conditioners.
Also, when the Fast Cool mode is enabled, the air conditioner is able to cool any room quickly. It then automatically changes the mode to Comfort Cool to maintain the desired temperature. Users won't feel cold and don't have to keep manually changing the settings or turning the air conditioner on and off.
Capacity Control for Effective Use of Energy
Energy efficiency is a key purchasing decision for consumers. The Samsung Air Conditioner's Single User mode uses less compressor capacity, reducing power consumption[5], while still providing a cool and comfortable environment. This ensures that users won't have to worry about the electricity bill even as the only person in a room.
Air Quality Designed for the Family
The new Samsung Air Conditioner features Samsung's exclusive Virus Doctor that keeps families safe and comfortable through innovative air purifying technology, which neutralizes harmful contaminants in the air. Virus Doctor has received various accolades including a 2010 AHR Expo Innovation Award in the indoor air-quality category, a 1st Air Day Minister of the Environmental Award, and the Jang Young Sil Award.
Virus Doctor* and Easy Filter* eliminates dust, dangerous airborne contaminants and allergens, as well as bacteria and viruses, including the Influenza A and Corona viruses – firstly using a filter and secondly with Virus Doctor. The Easy Filter is located outside, on the top, for easy maintenance.
.
Stylish Appearance
The pure Crystal Gloss™ finish and uniquely curved design of the Samsung Air Conditioner deliver a premium look. Like aerodynamic, high performance sports cars, every aspect of its streamlined body is encased in dual-injected, transparent material for an elegant finish that blends seamlessly into any modern household.
Smart Monitoring for Maximum Convenience
The Smart Installation is a self-diagnosis feature that ensures the air conditioner is installed perfectly by the service engineer. It automatically checks for installation faults that can cause problems when using the air conditioner.
About Samsung Electronics Co., Ltd.
Samsung Electronics Co., Ltd. is a global leader in technology, opening new possibilities for people everywhere. Through relentless innovation and discovery, we are transforming the worlds of TVs, smartphones, tablets, PCs, cameras, home appliances, printers, LTE systems, medical devices, semiconductors and LED solutions. We employ 286,000 people across 80 countries with annual sales of US$216.7 billion. To discover more, please visit
www.samsung.com
.