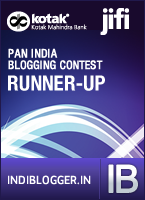 Years back a normal bank account holder in one of the banks was not very happy with the way bank accounts were being managed and handled. He did not find any value in going to bank for any small activity. Things revolutionized and a few years back we had online banking. Lot of new things came into existence that became helpful for bank customers. Online banking removed the barriers of time, physical movement and other formalities. You could login any time into your account, order a draft, print account statement, apply for a new FD, order cheque book, and so on.
Few banks were pioneers in this and others followed. But then a stage came when something more innovative on a global front was in the asking but probably no bank was thinking about it but one. The revolution came in a big way by bridging gap between the social networking and banking. This happened for the first time on global front when Kotak Mahindra Bank came out with an idea turned into reality of an account that is completely focused on two factors – one, catering to the needs of youth without creating any fuss; and two, integrating a bank account for the first time, fully, with top social networking portals, such as twitter and facebook. Gradually this account can be termed as Social Bank Account that takes away the botheration of logging in through your bank's website, and operating your account's main activities via your social networking accounts, on twitter and facebook.
What it means is that having a twitter and facebook account is a must to operate your Jifi account and get the connected benefits. What is does not mean is that you still need to follow your bank account opening formalities, though the process has become simpler with Jifi. Keeping youth in mind who are at the verge of finishing their higher studies, starting their career, or have just started their carrier; the account is a ZERO-balance account though initially you need to deposit Rs. 5,000/- at the time of opening your account that you can utilize later for various banking activities. This is a current account, and not a savings bank account. The moment your bank account balance crosses Rs 25,000/-, the additional amount automatically moves into a term deposit account with relevant interest rate as applicable.
Applying for a Jifi account is simple. You have to sign up via your facebook account or an email can be sent requesting for a new account. The account pays you loyalty points – the more you interact with your bank via twitter and facebook, the more points you get. Though you can transact with your Jifi account through net banking on your laptop, and/ or the mobile app on your mobile; it is highly recommended to keep transacting through your twitter and facebook account so as to keep earning your social points. All these benefits of a Jifi account is in addition to the regular banking activities that are applicable here too like any ATM withdrawals, banking with pan-India branches of Kotak Mahindra Bank, net banking as discussed above, Toll-free number facility and on top of it a Platinum Debit Card.
Definitely when you hear about banking through your twitter and facebook account, security risk comes into mind. All transactions and conversation with the bank is through secured network, so even if the account on twitter of facebook is hacked, the hacker will be able to see only the balance loyalty points and would be able to use those. But in no case the hacker will be able to fiddle with the account related transactions or be able to get the balance in account.
Though the intent is to make it available pan India, currently Jifi account facility is available in 10 major cities viz - Delhi, Mumbai, Bangalore, Kolkata, Chennai, Hyderabad, Pune, Lucknow, Coimbatore and Jaipur.